Our technicians for floor rejuvenating specialize in all things wood and have access to all solutions to bring back the shine your wood floor once had.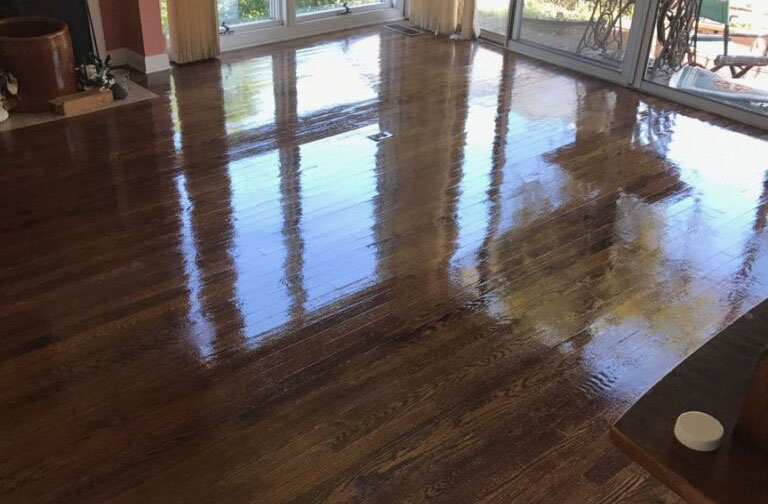 Wood can be a great flooring option that comes with an array of styling options that can add more functionality to your space. They would give a natural appeal to your home. However, without regular care and maintenance, it can certainly lose its luster and damage the whole flooring of your home.
Without professional knowledge and access to industry-grade products, you can surely damage your expensive flooring material by applying the DIY technique to rejuvenate the surface. Thus, it's advised that if your wood floor is looking dull and tired, take help from professional wood floor rejuvenation service providers to protect your flooring from daily wear and tear while restoring its glossy shine.
At Robinson Custom Cleaning, we also have expertise in providing wood floor rejuvenation services. Our team consists of trusted experts with years of experience in applying special rejuvenation techniques. Our technicians for floor rejuvenating specialize in all things wood and have access to all solutions to bring back the shine your wood floor once had. Since we meet the industry standards for rejuvenating services and implement the highest quality products to assure you your investment is worth the result.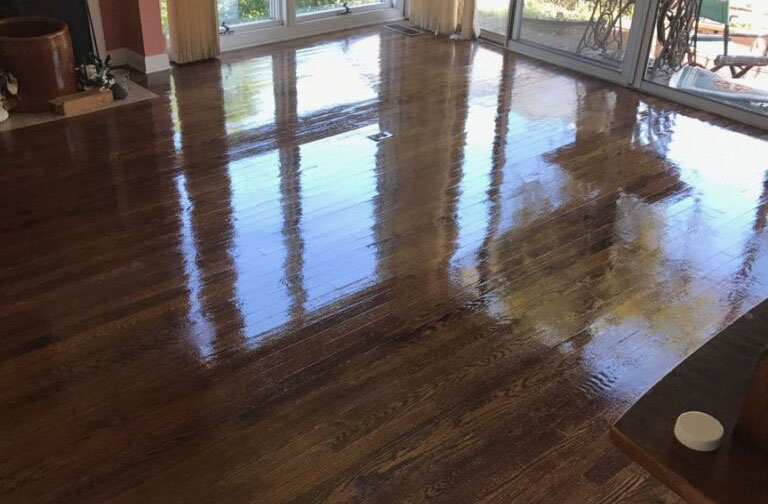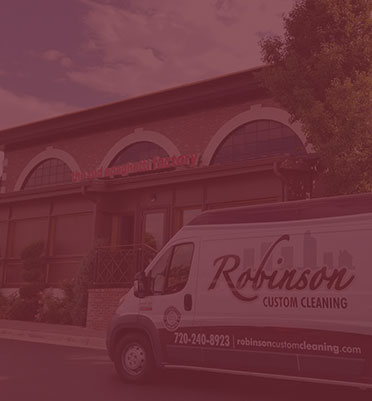 Importance of Wood floor
cleaning & rejuvenation
When you notice over time your floor has become dull and damaged in some way, it will diminish the overall look of the floor. Wood floor rejuvenation is one of the ways to make it look new. With professional wood floor rejuvenation service, you can obviously improve the look and remedy the dents, scratches, and other damage on the floor to make it look brand new, increasing the overall value of the space. Your home would feel more comfortable and put together.
Rather than spending more money to install new flooring, just by using rejuvenating service, you can save a lot of money. Our quality service can keep your floor in good condition for many years. With a little maintenance to fix these small unappealing issues, your floor can stay in good condition for a long time until its replacement.
Any loose piece of wood in the flooring can be dangerous and cause safety concerns when your wooden floor is worn out. Our wood floor rejuvenation service is a great solution for addressing any potential safety hazards. We can incorporate appropriate products to effectively seal your floor so it would not suffer decay or attract unwanted pests protecting your home from any infestation.
What is involved in our Wood floor rejuvenation service?

We make a thorough inspection of your wood flooring to detect which area needs more attention and use our unique treatment.

We will start with repairing the gouges and scratches on the floor with our professional-grade products.

Use mild abrasion technology to remove dirt, grime, and all scuffs from the floor.

Finally, seal your wood floor after applying a finishing coat of your choice.
Contact Robinson Custom Cleaning to schedule a consultation. We are available 24/7 to receive your call and online request for a quote. Our technicians will evaluate your current floors and discuss what options you have before giving you an estimate.